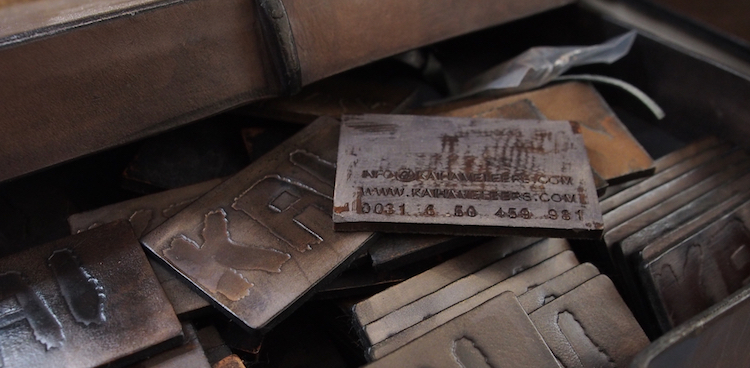 KAI HAMELEERS
The Langstraat, a rural area situated in southern Netherlands, for decades the center of the Dutch leather
industry. In a tannery, founded in 1895, two designers recently met.
With on one hand, traditional craftsmanship and on the other hand the guts to use these crafts in an unorthodox way… bags, belts, trunks, cassettes and boxes were developed and constructed.
Inspiration… smoothly gained by intense living a lifetime and visualizing historical literature, traveling and visiting museums. A mutated quiver, the first bag ever, is a prominent item in the collection.
Wars of volatile fashion 'KAI' couldn't do otherwise than choose for designs that far transcend the seasons for an audience that wants to be faithful.
Saddle leather. Vegetable tanning? Manual cutting? Aniline dyed and bees wax finishing? No issues. One glance at a model tells the whole story. In colors of wet soil, clay, never, in detail, the same story.
Every item its own particular power. Joint they form a remarkable cohesive collection.
Bags and belts and boxes …without a visible brand name; with an obvious signature.
KAI HAMELEERS, expressive simplicity
Wholesales Agent Contract with Kai Hameleers: Asian Markets Only(including Japan)
DESIGNER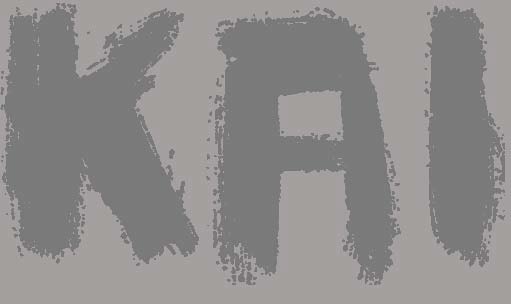 STOCKISTS
JAPAN

ARTS & SCIENCE

AL Select

CAVANE

GULLAM

JOHNBULL

LIBERTE

mathematics

SISTERE

VASE

24TH OF AUGUST

CHINA

Anchoret

Ethos

Numb work shop

25 boutique

TAIWAN

Secret Service