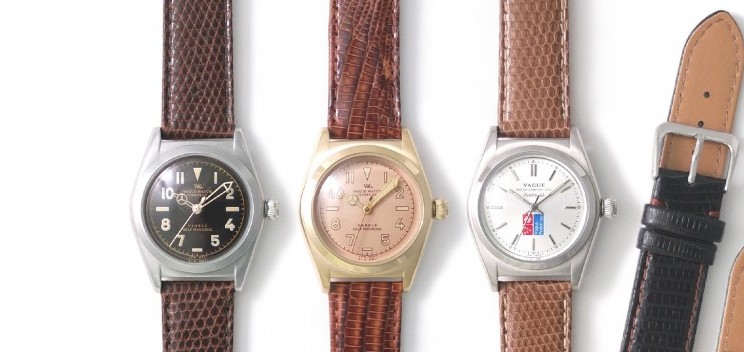 VAGUE WATCH Co.
現在まで多くのブランドショップのオリジナル時計をプロデュースしてきた吉田トレードカンパニー。
国内外の優れた職人を探し出し、彼等と生み出す物作りは多方面から高い評価を受けている。
オリジナルブランドである「Vague Watch Co.」はアンティークウォッチのディーラーとして30年、時計製作に携わって20年の活動の中で多くの希少な腕時計を所有、売買、リサーチする事から生まれたデザインを昇華させた物作りで独自の世界観を表現している。大手国内時計メーカーでは実現する事の出来ないエージング加工や個々のパーツの作り込みは他には類を見ない仕上がりを誇る。
Yoshida trade company, having produced original watches for a variety of brands and shops for many years, is highly acclaimed in many fields for finding brilliant craftsmen from home and abroad and working with them to creat outstanding products.
As a dealer in antique watches for 30 years, along with actively producing watches for 20 years, Vague Watch Co., an original brand of Yoshida trade company, expresses the unique world view with its creations sublimed from designs created by possessing, merchandising, and researching a number of rare watches.
The aging process and quality of individual parts have unprecedented finishes, which major domestic watchmakers cannot replicate.
By importing the leather of Guidi&Rosellini, a prestigious tanner in Toscana, Italy, the latest collection lineup has an original band created by domestic skilled craftsmen.
Wholesales Agent Contract with VAGUE WATCH: Japanese Market only
DESIGNER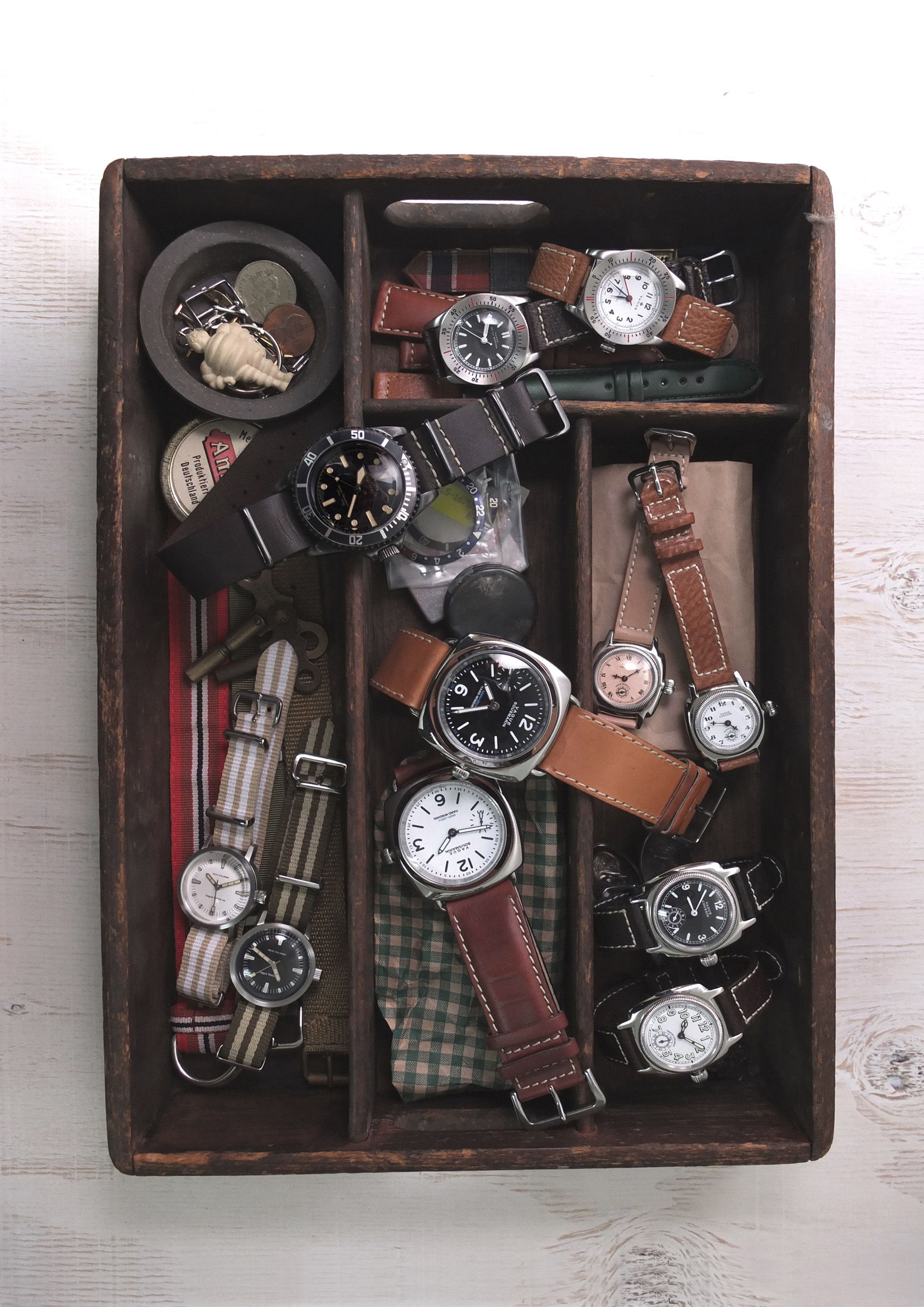 Shinko Yoshida / Yusuke Ueda
STOCKISTS